Our technical school was built with friends from the Czech Republic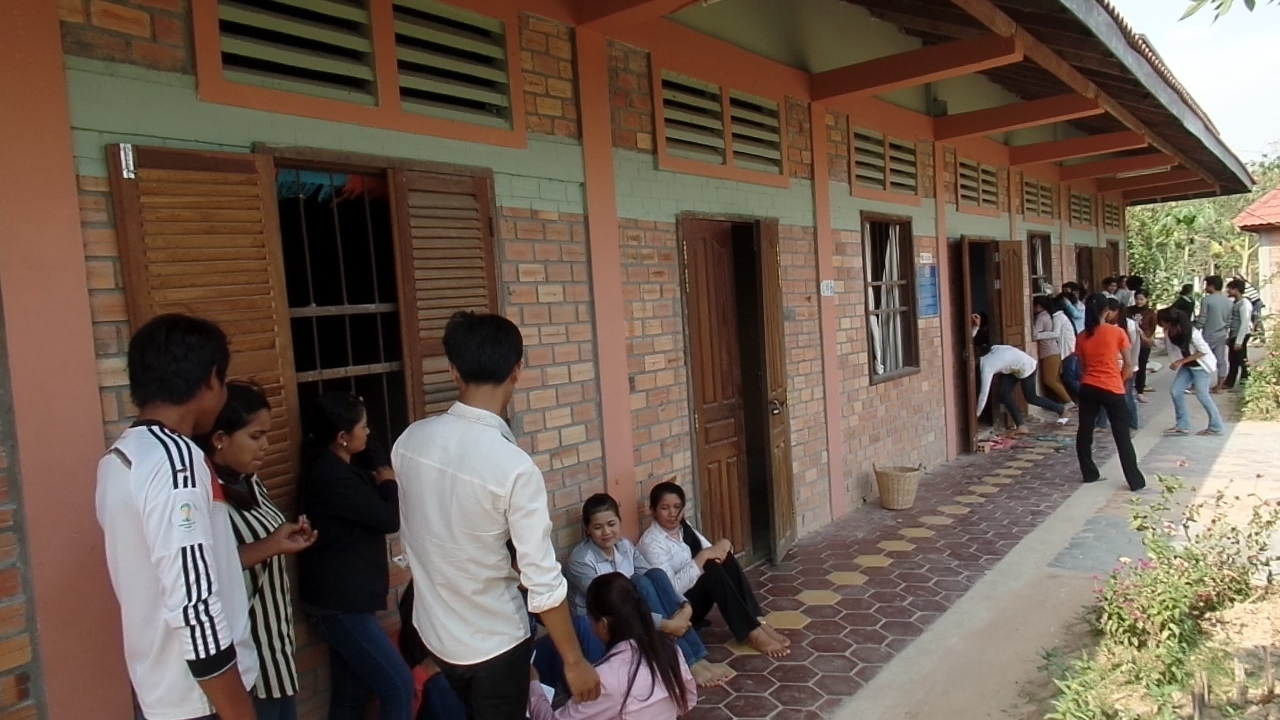 In 2011, we built a different kind of school, a technical school rather than an elementary school. Like our school in Sarith's village, it came into being as a memorial. This technical school, JHP Skola, memorializes two remarkable people in the Czech Republic, Janko and Honza Pfeiffer, who mentored boy and girl scouts decades ago, during the repressive communist regime in Czechoslovakia. Taking young scouts to their cabin in the hills, they provided a more complete and humanistic view of life, separately and secretly from the empty propaganda children were being taught in the public schools at that time. These former scouts, now in their 50's, have funded the building of our fifth school to memorialize their beloved benefactors, Janko and Honza Pfeiffer.

Our JHP students choose to study either computers and English, or sewing. Close to 90% of the students who matriculate graduate, an impressive number for students coming from deep rural poverty. We have placed every one of our graduates in jobs, building excellent relations with employers as we do. Our students work as data collectors and trainers for NGOs (Non Governmental Organizations, or charities), as hotel clerks and staff, as bakers in a well-known café in Siem Reap, sewing for a reputable clothing manufacturer, and as computer technicians. Several of our graduates have started their own businesses, for example, as tailors and teaching computer skills themselves.

If you would like to learn more about JHP Skola, feel free to watch the two videos posted below:

A Day in the Life of JHP Skola

The Students of JHP Skola