We are proud of how we care for the donations given to our small charity, and want to share with you some of the details.
Our donations are spread among the grade schools we have built, other grade schools in the same communities, and our technical school, which trains roughly 40 poor rural young women and men each year in computers, English and sewing. In the case of the grade schools, the Cambodian government pays the teachers, but doesn't provide for upkeep of the schools or anything significant in the form of textbooks or teaching materials. We therefore provide grants so that the villages can maintain and improve the school grounds.  We also fund the purchase of textbooks and similar materials to enhance student learning. Each year we give every student a new uniform and school supplies.  And for those girls and boys at our schools who live too far to walk to the next village to attend high school but want to go, we provide bicycles. These are discussed below.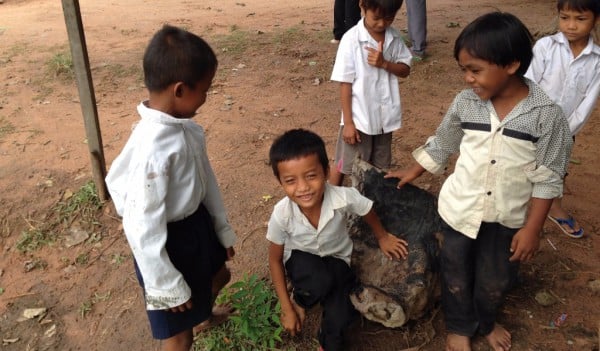 In the case of the technical school (JHP Skola), we funded its construction in partnership with a Czech volunteer group and we share with them in financing and maintaining it. The school is operated by our sister NGO based in Cambodia. Our grants each year help pay the technical school teachers, provide housing and food for the roughly half of the students who live right at the school, fund our on-site organic garden which provides much of the food for our students (and which the students help tend), and maintain and improve the grounds. The students are taught in either computer skills and English, or sewing. Because they are poor, they pay no tuition. At the end of their year of instruction, we help them get jobs. We have placed every one of our graduates, and the school has developed a good reputation with employers.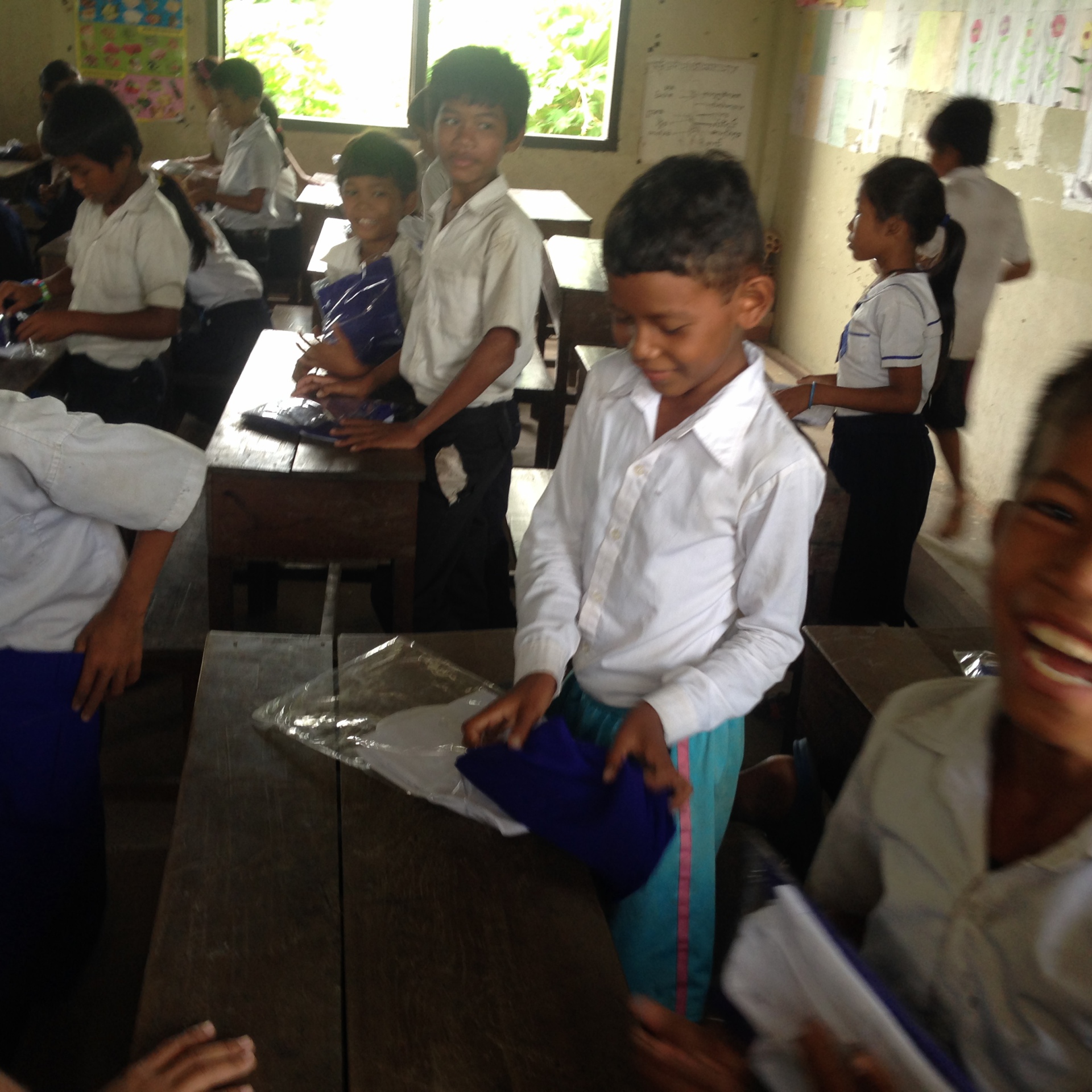 When we began our work with villages in Cambodia, the families were incredibly poor, and children often had only one set of clothing – usually passed down from an older sibling and already well worn. As students in least developed countries like Cambodia are expected to wear uniforms to school, we started giving girls and boys a new school uniform every year.  The uniforms became a source of pride for our students and their families, and attendance at our schools became secure.  Seeing the difference the uniforms made, we decided that if there were more than one school in a village, the children in all the schools would get uniforms, not just those in the school that we built. For many years we provided the uniforms by hiring and training about a half-dozen village women to make the uniforms. With the technical school now providing training, these uniforms are made by the technical school students from material we purchase  (We invited all the women who had made our uniforms to come get training at JHP Skola and helped two to set up their own businesses when they graduated.)
When we were trying to encourage graduates of the elementary schools to continue on to high school, we found that the most practical scholarship that we could provide was a bike so that they could ride the 10 or so km each day to the next village. We give the students a refurbished one-speed bike with new tires, brakes and a big basket that we buy locally for about $50. We meet with the elders in the villages where we have schools and ask them, along with the school principal, to help us identify the families where a bike would allow the girls and boys to attend high school. By putting this decision into the hands of the villagers, we think we have been much more effective in getting the bikes to those who need them the most.
This is one of our favorite places to spend money because we can see the payback almost immediately in girls and boys continuing to high school, or in some cases, being able to attend one of our grade schools despite being located far into the forest.  To read more about our Bike Program, click
here
.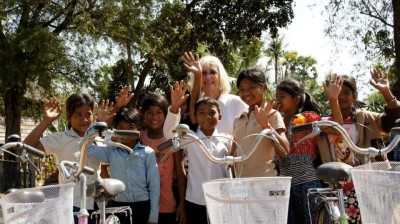 No Administrative Expenses
We have made it a practice since the beginning of our operating as a 501(c)(3) charity to keep our administrative expenses at zero so that all money donations go directly to the project in Cambodia. (The one exception now is the 2.2% + $0.30 transaction fee charged by PayPal to donors who give through it online.) This is how we do it:


1. All costs of mailings (postage, copying, paper) are paid for by members of the Board of Directors. As a result, we try to make sure our mailings contain something important when we do them. If you are on our mailing list, we hope you will agree. (If you're not on our mailing list, drop us an e-mail. We'd be happy to add you.)

2. The costs of hosting this website are donated by one of our long term supporters, a relative of a Board member, so there is no out-of-pocket cost to the charity. The designs of the website (this is the fourth generation) were done by volunteers.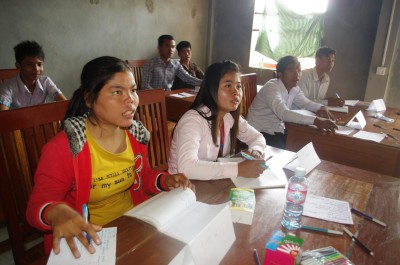 3. Travel to Cambodia is expensive, but when we go, each person pays their own costs. We get most of our work done through phone calls to our president, Sarith, who has moved back to Cambodia after retiring from the Madison, Wisconsin school district. The cost of the phone calls are paid for by the Board member making the call.
At times focusing on minimizing costs has been a challenge. But it has also driven us to identify solutions that work better than the more costly options. For example, when we wanted to encourage more kids to attend high school in a neighboring village, we initially thought we would need to fund living expenses for a couple of selected kids to live during the week in the neighboring village. Because of the cost, we thought further about this and came up with the idea that a $50 used bike would be much more affordable, and could be provided to all the kids who needed one, not just a selected two or three who were the best students.
We treasure every gift we've been given for the girls and boys of Cambodia. And, on behalf of them, we want to thank each donor from the bottoms of our hearts. We are proud of the fact that a dollar given to our small charity results in a dollar of benefit to the children in Cambodia. By paying close attention to each expenditure, we obtain the greatest benefits we can from those gifts given to us by our supporters.
​
​Our 2017 federal tax return can be downloaded by clicking on the following link:
-2017 990-EZ (This document includes the following forms: 990-EZ, Schedule A, Schedule B, and Schedule O)